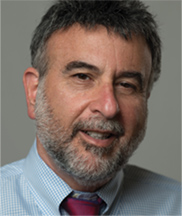 Dr. Ira Pearlstine
Born and raised in South Carolina, Dr. Pearlstine received his medical degree from the Medical University of South Carolina in Charleston. Following a brief and hazardous stint as a carriage driver and tour guide, he moved to St. Petersburg  to complete his Family Practice residency at the University of South Florida through Bayfront Medical Center where he served as Chief Resident. He has been practicing medicine on the Treasure Coast since 1987, and in 1989 started the Family Practice division of the Heart and Family Health Institute. He has been board certified in his specialty since 1987, and continues to maintain certification.
He values getting to know his patients and their families, understanding how they feel about their jobs, their community, and how they react when faced with illness or pain. As the years have passed and the increasing demands placed upon him by insurance companies made it impossible to consistently maintain quality preventative care in a personalized environment, he knew it was time to listen to his patients and make a change.
Dr. Pearlstine has been actively involved in the medical community on the state level, as a past board member of the Florida Academy of Family Physicians, and locally, as a board member and past chairman of the board of directors of St. Lucie Medical Center. In 2005, he was the recipient of the prestigious Legacy Tribute Award given by the hospital for outstanding leadership and exemplary clinical skills.
Dr. Pearlstine is passionate about teaching, and has taught medical students from Florida State University for the past eight years. He has lectured nationally to other medical professionals on advanced lipid management and hypertension for the past 15 years. He looks forward to having the time to personally teach you about staying as healthy as you can be.
Dr. Pearlstine has two daughters, and lives in Palm City with his wife and two King Charles Cavalier Spaniels, who are not impressed with his many accomplishments.
He has never doubted his choice in becoming a doctor or choosing a career in Family Medicine. He is excited to be offering his patients compassionate and comprehensive primary care.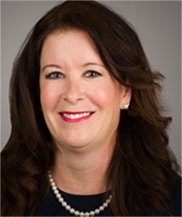 Patty Guzman, LPN
From a very young age, Patty knew she enjoyed caring for others. She began her nursing career in Connecticut, her childhood home.  As an LPN, she gained experience in a hospital setting, working in several critical care facilities, including Yale New Haven. She worked in a variety of care areas, including Emergency, Oncology, Orthopedics, Telemetry, and the Burn unit.
Over 25 years ago, she and her young family had the opportunity to move to Palm City, and she began working for a Family Practice physician's office in Stuart. There she remained, enjoying the Florida lifestyle with her husband, a Navy veteran, and their children, both of whom became accountants.
Patty was introduced to the many benefits of concierge medicine when the doctor she worked with decided to start a concierge practice. He is now relocating, and the timing is perfect for her to dedicate her vast nursing experience and provide patients with the one-on-one care they will enjoy at PreserveHealthMD.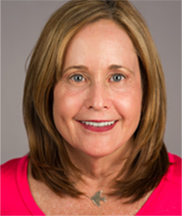 Amy Smith, Membership Coordinator
Amy was raised in upstate New York and received her Bachelor of Arts degree from Union College in Schenectady. She made her way to Chicago and worked as the director of The Lawyer's Assistant Program at Roosevelt University for eight years. Winters in the 'Windy City' made Florida seem pretty enticing, so she relocated to the Treasure Coast about 30 years ago. She was drawn to the marketing side of the medical profession, working for hospitals doing referral development and physician relations.
Most recently, she was employed as a sales consultant for Novartis Pharmaceuticals, where she achieved great success, winning the President's Award two years running. However, her biggest award was meeting her husband, Dr. Pearlstine, while she was in his office promoting her company's medications.
Amy is very excited to assist her husband in bringing this new model of care to his patients and to help you learn how you can become a part of Preserve Health MD.